Ever since

wednesday42
posted pictures of her visit to her local junk sculpture garden I've been jonesing to go to the one around here, and I finally got to yesterday! It's called the Magic Garden, a beautiful place that consists of a city rowhome and a small lot/courtyard next to it. I'd walked past it before and saw the mosaics on the wall and part of the courtyard and thought that was all, but it turns out there's much more. I was the only one there when I visited and had plenty of time and space to wander and take photos.
I took a lot of photos so I'll post some here and the rest are
here in a scrapbook gallery
, with a few comments beneath the pictures. And those photos aren't resized if you want to see them really big. Feel free to leave comments or questions about those ones here!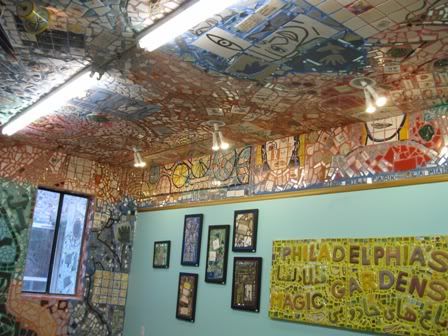 ( Onward to the Magic Garden. )